Accounting Services
Accurate and professionally presented accounts are vital to all businesses.
At CHK, we will apply the highest professional standards to help you prepare your management accounts or statutory financial statements so you have the information you need to make informed decisions.
You can rely on us to provide expert analysis and recommendations. We will ensure your accounts comply with the appropriate legal requirements and accounting standards.
We prepare both full and abridged Statutory Financial Statements, as well as a sole trader and partnership accounts.
We will ensure all compliance deadlines are met in a timely and professional manner with both the Companies Registration Office (CRO) and Revenue.
We can assist you with your bookkeeping, forecasting, and management accounts, as well as provide a full end-of-year accounting service.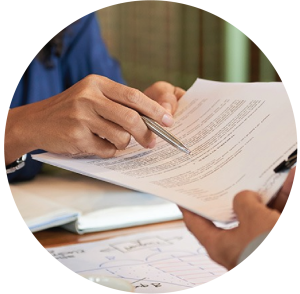 CHK work with you to assess your company's performance and help it thrive and grow.
We help you achieve your goals whether you are a start-up, small business, family business, limited company, commercial property, farmers, not-for-profit, or simply work in Ireland as a contractor by providing smart ideal solutions, clever accounts and tax planning, tax efficiency, credible, insightful reports, and timely accounting services.
Looking for a complete accounting service for your business?
Speak to one of our specialists!